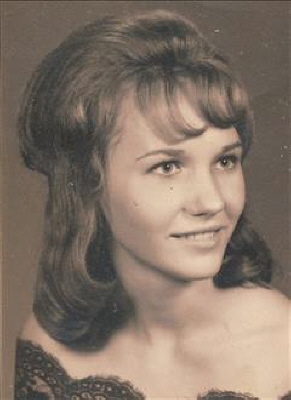 Obituary for Evelyn A Reiss
Evelyn Ann Reiss, of Anadarko, Oklahoma, born on July 6th, 1948, passed away on January 5th, 2020 of natural causes. Funeral services will be held in her honor on Thursday, January 9th at First Baptist Church in Anadarko, OK at 11:00 am. Viewing will be available at Smith's Funeral Home in Anadarko on Tuesday morning.
Evelyn attended high school in Anadarko and was a gifted athlete and musician, becoming the drum major of her high school band. She received her Bachelor's Degree from Cameron University in Lawton, Oklahoma.

She married the love of her life, Michael Reiss in 1967, in Anadarko, Oklahoma, together they celebrated 52 years of marriage.

She was a voracious reader and and evenings would find her curled up with a good book. She was an avid photographer, and enjoyed the "less traveled path" to get an amazing shot of a barn or storied lighthouse. She was a collector of antiques, focusing on vintage glassware. She was a devoted wife and mother, showing incredible support and generosity, especially to her family and friends. Evelyn loved music, pets, travel, movies, mexican food and her family.

Early in her career, she was a Certified Professional Secretary, working directly for the CEO of JCPenney in Dallas, Texas. Returning to Oklahoma, she became a public school teacher in Fort Cobb. While teaching during the day, she pursued a law degree through evening classes, receiving her Juris Doctorate from Oklahoma City University, 1985. Evelyn served as an Assistant District Attorney for Caddo County, eventually launching a successful and awarded solo practice specializing in Family and Juvenile law. She tried (and won) the first capitol court case in Oklahoma utilizing DNA evidence. She also served as a local judge for the towns of Gracemont, Binger, Mountain View, and Hinton. She was a highly respected member of the Bar. She had a prodigious work ethic and believed in making the most of God given ability.

Her pallbearers will be: Jason Glidewell, Jon Glidewell, Damian Garcia, Cecil Sawyer, Jack Roberts and Judge David Powell.


She is preceded in death by her parents, Raymond and Anna Mae Glidewell, and her brothers "Buddy" Raymond Alfred Glidewell the II, and "Bobby" Robert Eward Glidewell the III.


She is survived by her husband, Michael Wayne Reiss, her brother Jim Glidewell and his wife Carolyn, her sister Evonne Beaty and her husband Eddie, her son Eric Reiss, his wife Karen and her grand-daughter, Evangeline Isabella Grace Reiss. Her life was one filled with accomplishment, courage and love. Her family, in faith, misses her dearly and looks forward to seeing her again.