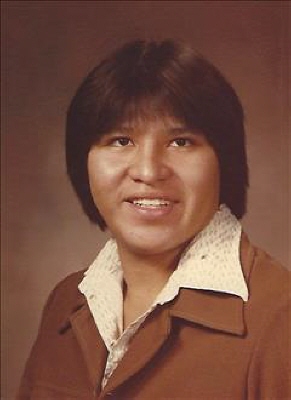 Obituary for Davery Reed Edge
Davery(Dave) Edge was born in the Anadarko hospital on June 19, 1960 to Gerald Jerome Edge and Rose Edmonds. He passed away on may 23, 2019 at sunrise. Davery attended Binger Public School from K thru 12 and graduated in 1979 from Binger Public School. During Davery's school years, he was active in basketball and made All-State. He was also voted Most Valuable Player for his Jr. and Sr.years. Davery enjoyed playing fast pitch softball with the Caddo A's throughout the summer, until he got sick.

Davery is preceded in death by his father, Gerald Edge; paternal grandparents, Jerome Edge and Halen (Shaw) Edge; maternal grandparents, Louis and Lucell (Wilson) Edmonds, sister, Debra Kay Wetselline; uncle, Dennis Joe Edmonds; aunts, Midge (Edmonds) Swift, Mary (Toot) Edmonds French and Velma Edge; uncle, Tony Edge and cousin, Angela Edmonds.

Left to cherish his memory is his mother, Rose Wetselline of the home; brother, Mike Wetselline of the home; sister: Kara Edge of Anadarko; brother, Bo Wetselline and wife Carol (Ahhaitty) Wetselline, sister, Lisa Wetselline; aunt, Kathy Edge; cousins: Allen, Bryan, Kevin, Eric, and Tarah Edmonds, Chris French and many nieces, nephews and grandbabies. Many other aunts, uncles

Graveside services will be at 3:00 P.M., Friday, May 24, 2019 at the Caddo Tribal Cemetery near Binger, Oklahoma. Funeral services are under the direction of Smith Funeral Home, Anadarko, Oklahoma.